Drupal 9 Reaches End of Life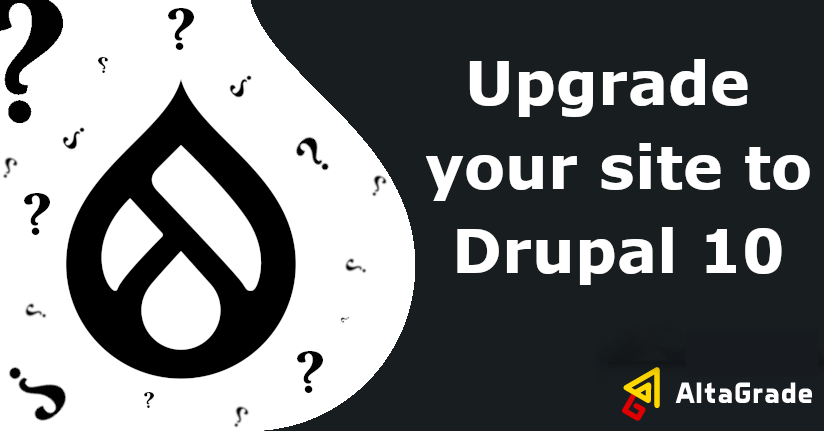 On November 1, 2023, Drupal 9 has officially reached its end of life.
Drupal 9 depends on several essential software components, including Symfony, CKEditor, and Twig. With the approaching end of life for Symfony 4, CKEditor 4, and Twig 2, Drupal 9 has now transitioned into its end-of-life phase. There will be no further Drupal 9 releases.
Before the end of January 2024, two important changes will take place in the Drupal contributed projects ecosystem. Firstly, the automated testing platform DrupalCI will cease its support for Drupal 9. Secondly, release branches of contributed projects that exclusively support Drupal 9 will be marked as unsupported (for further details, refer to the tracking issue).
It is now imperative to update to Drupal 10-compatible releases. To assist you in this process, consult AltaGrade on updating your site to Drupal 10.
If your website is using custom modules that is not yet compatible with Drupal 10, now it's a high time to initiate the necessary updates. Examine the existing Drupal 10 compatibility issues pertinent to your custom modules.