Host Drupal 9 with AltaGrade and get your FREE VPN!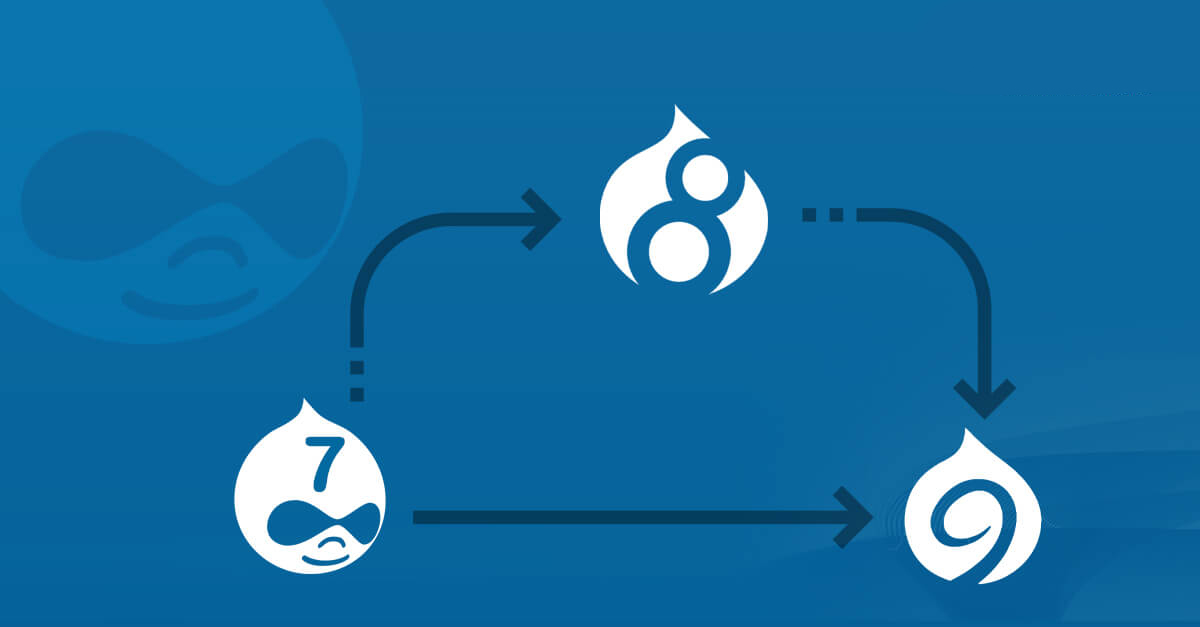 AltaGrade has been proudly providing professional hosting services for Drupal 9 websites since the day of its initial release. With the growing number of customers interested in our new hosting environment specifically built for Drupal 9, we'd like to provide some technical data on how exactly we've addressed the challenges to meet system requirements of Drupal 9.
Drupal 9 brings us uptodate technology stack harnessing bleeding edge technologies, quality of life improvements allowing more of codeless programming, better multilingual and media support. These changes promise better user experience and more streamlined development process. However, to get to enjoy these we need to make sure all the Drupal 9 system requirements are met on your hosting platform.
Drupal 9 Requirements
Drupal 9 has updated system requirements compared to its previous editions. AltaGrade's new 8.x-based operating system fully meets all Drupal 9 requirements.
Web server
While Drupal 9 requires Apache 2.4.7 or higher, all new AltaGrade servers come with 64-bit architecture Apache 2.4.37 with all the necessary changes made and Apache modules, extensions activated and properly configured so Drupal 9 websites can work flawlessly on our servers.
PHP
Drupal 9 requires a minimum of PHP 7.3 to run and operate, but PHP 7.4.10 installed by default on all new AltaGrade servers is recommended to take advantage of the speed and caching improvement. However, if you need some specific PHP version, then you can choose between multiple PHP versions AltaGrade servers provide.
All AltaGrade servers have higher memory limits, which can be modified on customer requests. Also installed and enabled are all the additional PHP extensions necessary for proper functioning of Drupal 9 websites: for connecting to database, XML, image libraries, upload progress, Memcache and lots of other useful PHP extensions.
Database server
While Drupal 9 requires minimum MySQL Percona 5.7.8/MariaDB 10.3.7/SQLite 3.26, all new AltaGrade servers are shipped with newer version MariaDB 10.3.17 configured with InnoDB as the primary storage engine and 4 byte UTF-8 for database enabled.
Additional services
Besides, all the usual features that AltaGrade servers come with: SSH access, full administrative control, flexibility to install custom software and applications on your own, 99.99% uptime SLA, intuitive control panel, 24/7 technical support, daily backups, free content delivery network, Memcache, Varnish, APC, Apache Solr, free Let's Encrypt SSLs, we've started to offer completely FREE migration and FREE VPN to our new subscribers.
What's the catch?
If you found a free VPN service, then there is usually a good reason for that - it means the provider is turning a profit in some other way, usually with invasive advertising or by selling your browsing data to third-parties. Besides, free services usually limit the amount of data you can use and the speed you can use it at.
Unlike other VPN service providers, AltaGrade is not a business of selling VPN for profit. We do not offer VPN as a standalone service, but provide completely free VPN to AltaGrade customers just as an extra layer of reliable security when working with their AltaGrade servers. We do not limit the data transferred through our VPN; we do not advertise or let other parties advertise through our VPN; we do not limit network speed within our VPN; we do not impose any kind of other hidden services or limitations while asking our customers just one single request: not to use provided VPN access for any kind of malicious purpose to harm any parties!
How to subscribe?
If you are a new customer and would like to give a try to our comprehensive hosting services for your next Drupal 9 project, then please choose and subscribe to one of the hosting solutions listed on our main page. If you are an existing AltaGrade customer, then please just open a new ticket requesting a new 8.x-based AltaGrade server and we will gladly help you to get upgraded.